Study in Ireland

Ireland is a country, which has got a laudable tradition as far as education is concerned. Some of the information and facts about the Irish education system is really impressive. About 81% of the Irish students complete their second level of education while 50% of them go on to complete their higher education.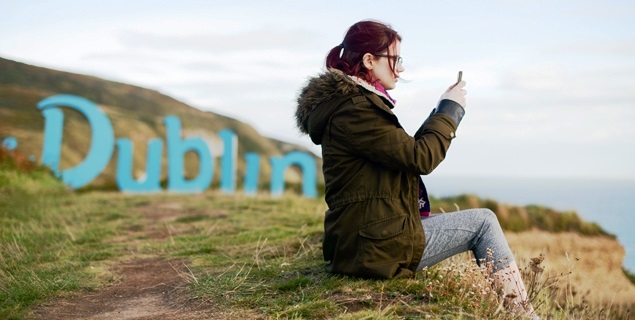 Under the Irish constitution, education is seen as a fundamental right. Ireland's warm, hospitable population will welcome you with its colorful history, culture and some of the most arresting landscapes. The students are given responsibility by the colleges and universities in Ireland. One can forget getting weekly assignments and exams. Instead, learning is through lectures and tutorials and labs. But a student needs to work very hard on their reading and research if they are to complete their education in Ireland.
Ireland is also the preferred destination of many international students when it comes to studying technology, mainly because of the reasons mentioned here.

Ireland has got about 25% of Europe's total computers

Ireland is the biggest exporter of computer software worldwide

Some of the biggest multi national companies like IBM, Motorola, Dell and Google have their European headquarters situated in Ireland

Ireland is not only the technology hub of Europe; it has also got magnificent history and culture as well.
Slowly but surely Ireland is becoming the preferred destination to study abroad. Students from all over the world including India are choosing to pursue their higher studies in Ireland.
Why study in Ireland?
Ireland a dynamic, lively, modern country with a young population and a successful, technologically orientated economy.... but it remains a country where music, conversation, culture, traditions, time to relax, listen and make friends ... matter. It's country with cultured, cosmopolitan cities renowned for its beautiful, unspoiled countryside and scenery.
Ireland is an English-speaking country with close cultural, economic and educational links with the English-speaking world, especially with the UK
Ireland is Global in outlook - for several centuries Irish people have emigrated to and settled in many countries around the globe and today we welcome people to Ireland from all over the world.

Ireland - where education and learning count

Ireland - where education and industry meet

Irish education is of the highest international quality.

It prepares people for success

It has close links to industry and is characterized by creativity, flexibility, agility, pragmatism and informality.

Education was a key factor in making Ireland one of the fastest growing economies in the world over the past decade.
Applying Ireland Study Visa:
In general, students are asked to supply the following information:
Valid passport: Your passport must be valid for at least 6 months after the expected completion of your studies in Ireland. If you hold any previous passport, you should also submit this with your application.
Evidence of Course: A letter of Acceptance from the college,confirming you have been accepted and enrolled on a course of full-time education, involving a minimum of 15 hours organized daytime study each week.This letter should specify the course you will be studying. It should confirm the amount of fees payable for your course, and that this amount has been paid.If the college has taken out medical insurance on your behalf, details of this must be contained in this letter of acceptance.
Ability to Follow Your Chosen Course: You must provide evidence that you have attained the necessary level of academic achievement required to follow your chosen course. Such evidence will include -exam results, qualifications obtained and certificates in this regard.
Level of English: You must show that you have the capacity to fully contribute in your chosen course through the medium of English and satisfy the Visa Officer in this regard.
It is recommended that all applicants, regardless of nationality or educational background,undertake the IELTS test, and provide the original certificate with your visa application. Other acceptable certificates will be those from an internationally recognized test such as TOEFL or Cambridge.
The recommended band scores are: IELTS - Minimum Score of 5.5. If the English language requirement of the college is higher than the score above, you must meet the college requirements.
For more details contact us at CAAN World Consultants
Helpline +91-9216 310310
---