Hospitality in Switzerland
Study in Switzerland & Make CAREER in Hospitality
The concept of hospitality has its roots in Switzerland. Many hotels and other service industries around the world employ Swiss educated managers because of their rigor, strong work ethos, value for service, attention to detail, genuine culture for hospitality, and effectiveness in managing a diverse workforce.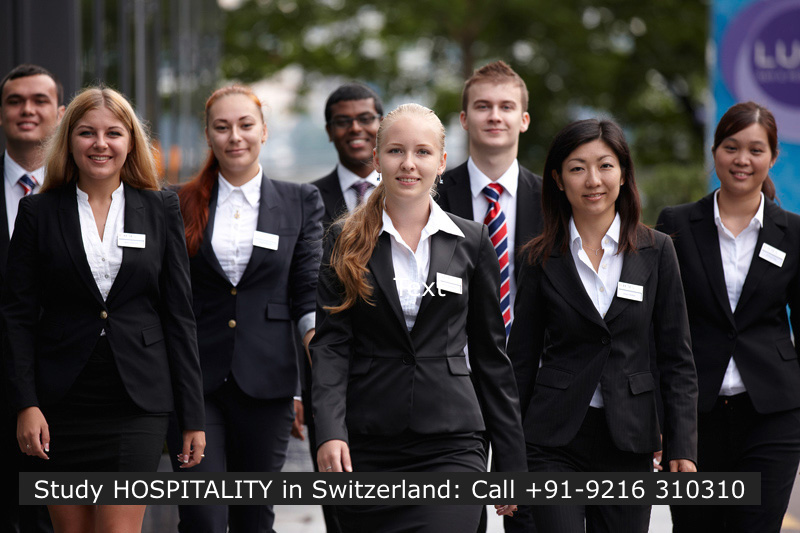 Switzerland has a long established and outstanding reputation for excellence in Hospitality Education. Many of the world's successful hoteliers have been educated in this beautiful and safe country. Switzerland demonstrates greatness in its precise approach to detail. That is why so many Swiss corporations rank among the world's finest research institutes.
CAAN World is promoting Best Colleges in Switzerland. Hospitality is the main subject, which students choose for their higher studies in this beautiful country.
There are lot of options of various courses at different levels like diplomas, bachelors degrees, Master degrees and PG diplomas. Most of programs in Hospitality are designed with paid internalship. This way student can earn to support their studies.
Here are few courses available in Switzerland.
Undergraduate Courses
BA Degree (36 months)

Hotel & Hospitality Management
This Degree is three-year program. If student completes year one, he is awarded with Diploma, if he competes two years he is awarded Higher Diploma AND if student completes all three years he is awarded with Bachelors degree. All three years are packed with 6-month theory and 6 month paid training.
Associate Degree in Culinary ( 3 Years)
This degree is also designed in three separate parts like Diploma, Higher Diploma and Associate Degree.
Graduate Courses:
PGD in Hospitality Management (One Year)

PGD in Culinary Management (One Year)
Both these courses are designed with 6-month study and 6 month paid training.
MBA (Hospitality / Global Management) (2 Years)
Year 1 of MBA is 6-month study and 6 month paid training and similarly year 2 is 6-month study and 6 month paid training.
Note: During training period ALL deserving students can earn approx. 2000CHF (INR 100,000) per month.
For more details contact our Counselor Helpline: +91-9216 310310
---