MBBS in China

China is fast becoming the most favored destination for studying MBBS in Asia. Every year, more than 10,000 overseas students come to China to study Medicine. Studying for an English medium MBBS (Bachelor of Medicine and Bachelor of Surgery) program in China has become increasingly popular since 2004. Medical schools with English medium MBBS are recognized by the Medical Council of China and recognized by the World Health Organization (WHO) in the "Directory of World Medical Schools". Also the bachelor of medical degree is also globally recognized.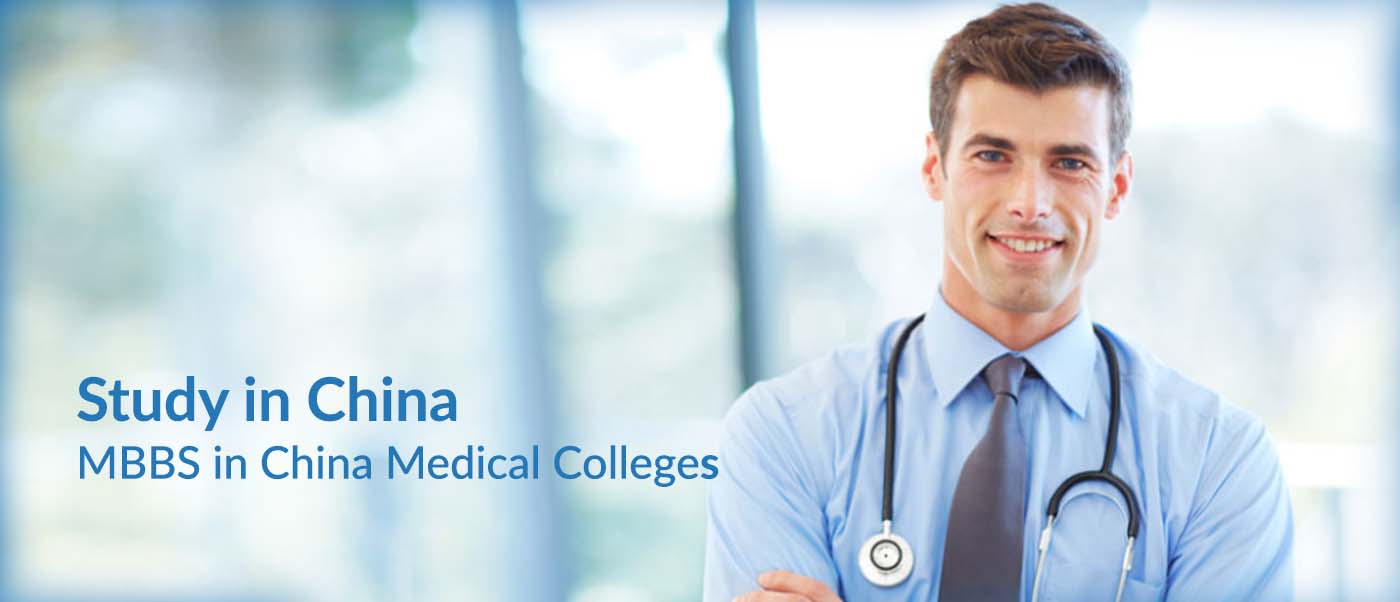 The number of English-medium MBBS programs in China is increasing and now there are 49 Chinese best medical universities has approved by China Ministry of Education. The approved universities that enroll international students for the undergraduate medical program in English in China shall have the authority to grant master's degree in Basic Medicine and Clinical Medicine (First-level Subjects), and the affiliated hospitals with Grade III, Level A. Therefore to some extend the labs and infrastructure are better than most of the governmental colleges in Asia, Africa and other countries. The faculty of the programs is mainly composed of Chinese teachers with doctor or master degrees, who major in Medicine and have experiences of studying or working abroad, and some foreign teachers from India, Nepal or Pakistan, who meet the international education standard.
The medium of program instruction is purely English. In general, English taught MBBS programs last six years. After completing basic education, there is typically a year-long internship for practice. And students also have the option to do internship in China or their homeland. Respective universities may have certain additional criteria for applicants to meet, such as a high score in the subjects of biology, chemistry and mathematics. Additionally, although the medium of instruction is English, international students will still need to study Chinese language in order to communicate with patients in the clinics. Some medical schools require foreign students to pass the HSK test (Chinese language proficiency) before graduation.
Most of the universities have a strong reputation and have taught MBBS in English for years. The medical degree awarded is valid throughout the world. Medical Council of India (MCI), Professional and Linguistic Assessment Board (PLAB) in the UK, and the United States Medical Licensing Examination (USMLE) for Screening test conducted by the National Board of Examination under each country. Some universities will specially invite foreign experienced medical professionals to give a lecture or Doctor licensed examination preparation training. Majority of the graduates are working in their countries as a licensed Doctor.
Duration of Course:The study duration for MBBS in China is varies from 5 years, 5.5 years to 6 years. It is different according to each university. However, the ONE year internship in hospital is compulsory for international students, whether in China or in other countries.
Admission Requirement (MBBS)
Minimum with an educational background equal to high school graduation in China, or must have passed Grade Twelve (10+2)/FSc./A Level or equivalent.

Non-criminal record

Aged between 18 to 30

Not less than 50% score in science subjects (Physics, Mathematics, Chemistry, and Biology).

Have Basic English language ability

Have good moral character and obey the laws and regulations of the Chinese government and regulations of the university.

Respect Chinese social customs and habits.
Note: Other extra requirements are depending on each applied university.
Documents Required
Original copies of high school graduation certificate

One passport-sized photo

Photocopy of valid passport

Transcripts of high school study or college entrance exam scores in the student' home country

Physical Examination Record (if required)

English proficiency test certificate for students from non-English speaking countries
Note: Other extra-requirements are depending on each applied university.
For more details you may drop email at study@caanworld.net
---