Vistula University Poland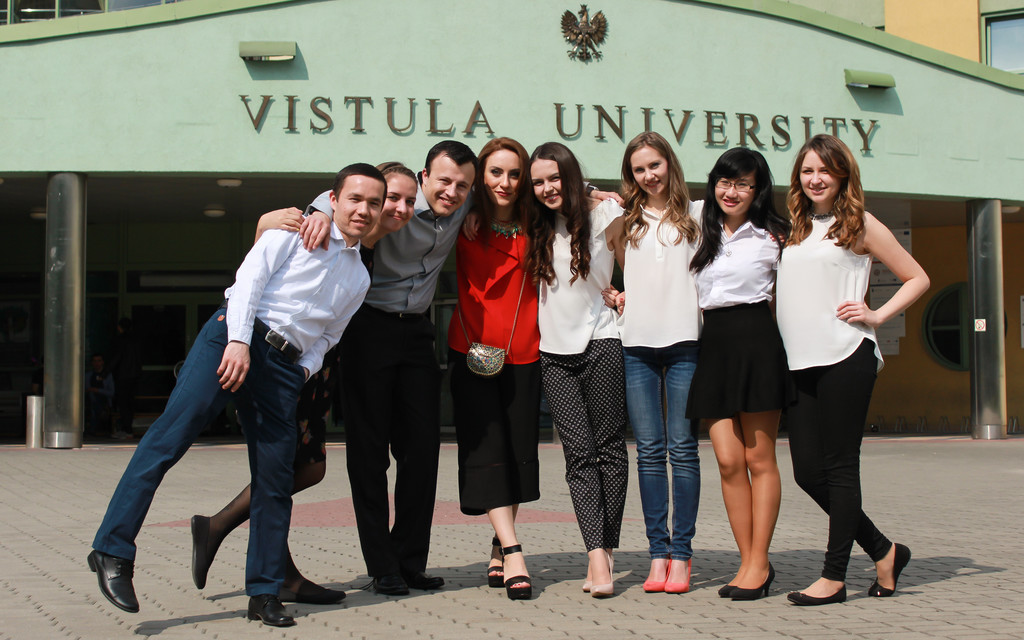 Vistula University, one of the first and most experienced private universities in Poland, was established in 1992. Vistula University has dedicated itself to creating an excellent practical and modern business education program. Located in one of Europe's most fascinating and fastest growing capital cities, it has a unique international atmosphere with students coming from 77 different countries and five continents. From 2014 Vistula University cooperates with London School of Economics and now our students can get double degree from Vistula and this prestigious University of London, one of the best universities worldwide.
In 2014 Vistula got 1st place in internationalization within all private higher institutions of Poland. It is also one of TOP-5 best private universities in Poland. Vistula University has academic programs in both Polish and English languages. Currently University offer studies in 26 academic fields that comprise BA, BSc, MA and MSc programs, MBA, PhD in Economics and more than 30 postgraduate programs.
A variety of services are available for international students including preparatory intensive language courses, sightseeing tours, career planning and internships, business incubator and information bureau, cultural events, sport and scientific clubs, adaptation programs, bureaucratic and lodging assistance; all provided within our beautiful campus. We give opportunity for scholarships and tuition fee waivers to talented students. Only a mere 50 meters distance from the subway, our campus is easily accessible from anywhere in the city
Why study in Vistula University
Double degree with London School of Economics
Modern & practical programs, research infrastructure and supplementary courses that aim at excellence in education
Very affordable tuition for education at European standards and scholarships
Highest quality interns programs and part-time job offers
One of the most modern campuses in Warsaw – quiet, safe, multicultural, with excellent location
Sport and science clubs (tourism, programming, indoor soccer, martial arts, etc.)
Preparatory School of Foreign Languages and Certified Language Testing Center (TOEFL, IELTS, etc.)
Opportunity to study a semester in one of over 60 Universities worldwide
Member of CEEMAN oraz EFMD
Facts & figures
Established in 1992
International students from 77 countries and five continents
62.000 graduates
View University Brochure

Contact CAAN World Consultants for more details +91-9216 310310 or Email study@caanworld.net
---