Study Options in Poland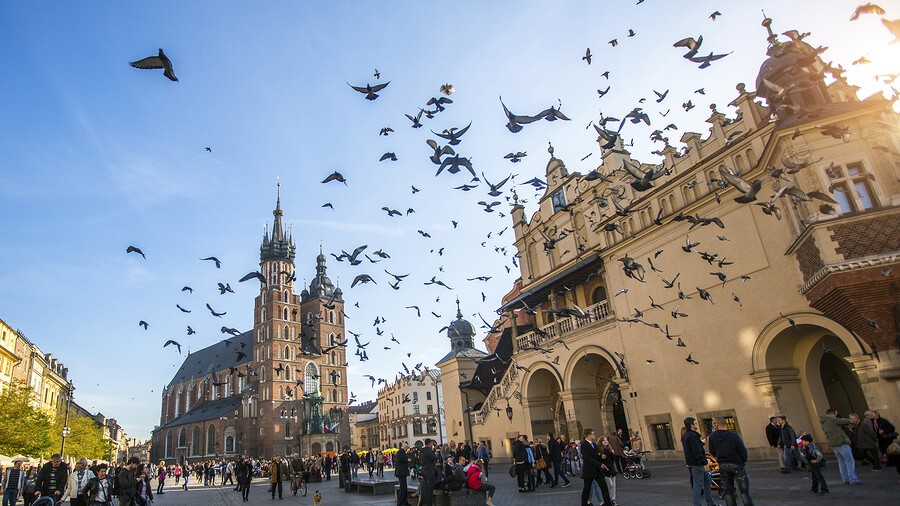 Poland is a member of European Union & part of Schengen Europe, situated in central Europe. It is a modern, multicultural country deeply rooted in tradition and full of creative energy. Poland is also centre of academic learning with high quality of education offered at very reasonable price. Cost of living is also very affordable. Each year more and more international students choose Poland as their dream study destination. The University campuses are located in major cities like Warsaw, Lodz, Cracow & Poznan. These University campuses offer a wide range of programs in different streams.
Why Study in Poland
Academic & Educational Heritage:
Poland has a long academic tradition, from the founding of 14th century Jagiellonian University in Krakow (which has Popes and Kings amongst its alumni) to creating the world's first state ministry for education.
Courses are taught in English, German & Polish:
Over 50% of Poles speak English, making living and studying in Poland particularly accessible to foreign students. French and German speakers can also find courses in their native tongue, too.
Competitive costs of living and studying:
Compared to other EU countries, the tuition fees in Poland are really competitive and the costs of living are a fraction of what a foreign student would have to spend in other European cities. Polish university tuition is considerably lower than other study destinations, even for medical school.
Polish institutions of higher education participate in international student exchange programmes and engage in bilateral agreements and individual exchange programmes pursued by particular schools. All these initiatives enhance the development of relations between Polish and foreign institutions of higher education. The number of Polish institutions of higher education awarded an Erasmus University Charter approach 200 and the mobility of Polish students grows rapidly.
Tution Fee in Poland:
Fees vary wildly depending on the institution, type of course and mode of study you choose. As a guide, expect to pay between Euro 2,500 – Euro 4,000 a year at public universities in Poland. Fees at private universities will be higher depending on the course and university. These fees could be as high as Euro 6,000 a year.
It is worth considering that there are relatively few scholarships available for foreign students in Poland so you will probably need to cover your own costs.
Average length of a full-time higher education program in Poland
Bachelor's degree program: 3 – 3.5 years
Master's degree program: 2 – 6 years
Doctorate/PhD: 3 years
If you are planning to study in Poland, you may contact CAAN World Office. Call our helpline +91-9216 310310
Click to know about Vistula University Poland
---