CAN+ Multiple Entry Visa for Indian Nationals

CAN+ Visa is a pilot program aimed to ease tourist visa processing for Indian tourists. Indians who have visited Canada or the United States on a US Visitor Visa in the last 10 years can apply for a Canadian Visa under this program.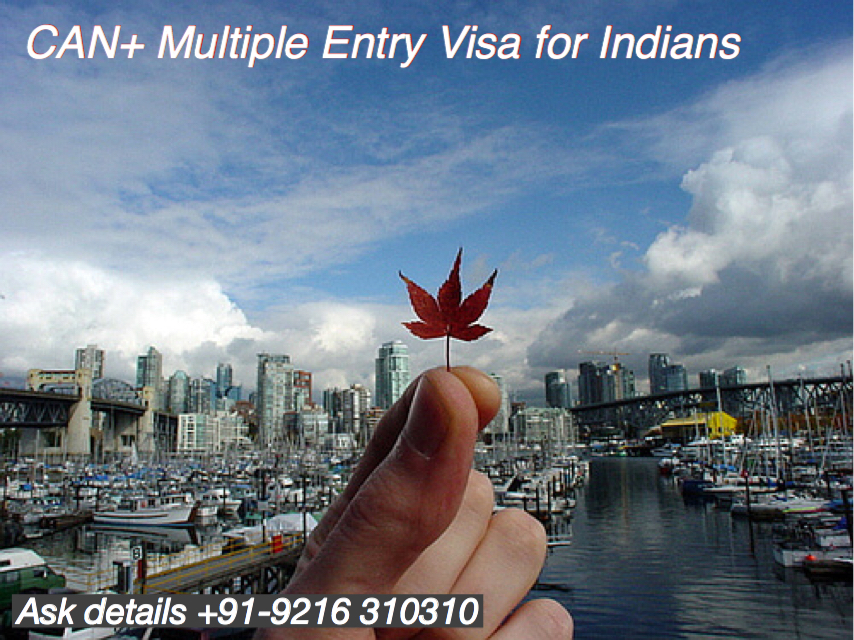 The visa application will be processed in 5 days and to that the applicants do not have to submit any supporting documents either. The program is open to Indian nationals who have travelled to Canada or to the US within the last 10 years.
This Visa was introduced in 2014 and since then CAN+ pilot program in India delivered impressive results with visas issued within five days and an approval rate over 95 per cent. Individuals eligible for CAN+ visa processing do not need to provide as many supporting documents when submitting their applications.
Indian business people, tourists and students will benefit from this program. This program includes three visa "Express" programs for Indian businesspeople, students and tourists. Three visa "Express" programs that help Indian businesspeople, tourists and students come to Canada faster include:
Business Expressexpedites business travel from India with visas issued within three days with a near-perfect approval rate for those registered in the program.
Tourist Partner Programoffers a fast, simplified visa application process for tourists who use travel agencies registered with the Canadian Embassy.
Student Partners Programfast-tracks the processing of study permits with visas issued within 13 days or less for those who study at participating Canadian educational institutions.
For more details contact
CAAN World Consultants
Website www.caanworld.net
Helpline +91-9216 310310
---